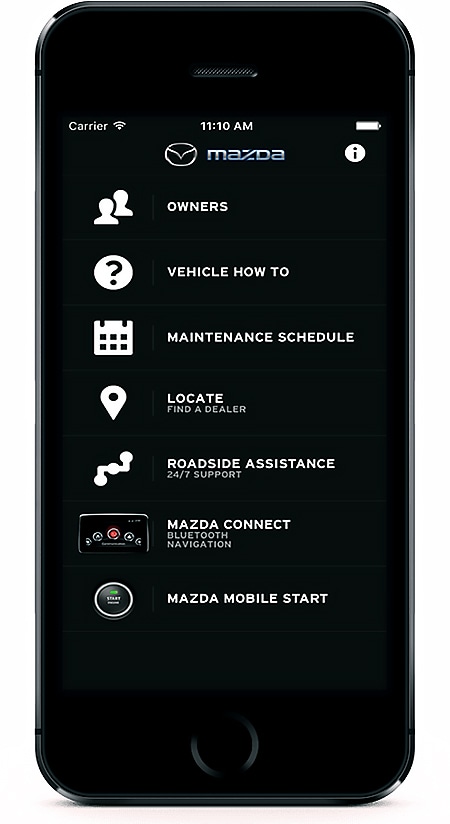 MyMazda App

Manage your Mazda from the palm of your hand.
The MyMazda App makes your Mazda experience simpler and more convenient than ever. Calibrated to your vehicle's mileage, MyMazda shows your Mazda's maintenance schedule and remembers its service history at Mazda Dealers for easy reference.
MyMazda also helps you save with coupons and alerts about service offers exclusively for Mazda owners. And with the app, you'll have the contact information of your service dealer and the nearest Mazda Dealers right at your fingertips, making it fast and easy to schedule a service appointment.
An easy-to-use, interactive guide and quick video demos will help walk you through your vehicle's features, such as the instrument panel, navigation, entertainment system and more.
And, thanks to the GPS-powered Carfinder, you'll never have to worry about forgetting where you parked. With a few taps, you can mark your car's location when you park, and then find it when you're ready to go.
features:
    Your Mazda's maintenance schedule
    Access to service records and history
    Alerts for new offers, promotions and service coupons
    Scan VIN barcode capability when registering a vehicle
    Bluetooth®2 and MAZDA CONNECT™3 support
    Recall info
    Interactive guide and video demos
    Emergency Roadside Assistance link
    Locate your parked car
    Mazda Dealer locator
Download MyMazda App For Iphone
Download MyMazda App For Andoid